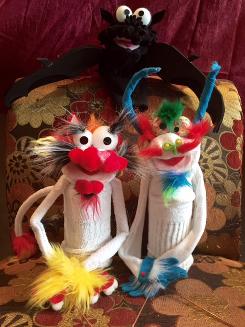 February 10th
Wanna-be's (a stuffed toy that really wants to be a puppet)
Ages 5+ $12 per puppet
Bring a stuffed toy, old or new, and leave with a brand-new friend!
Make sure the body is big enough to get an arm into, and the head/mouth is large enough for an adult hand (works better for kids, too). We will have some stuffed toys available for $3.00.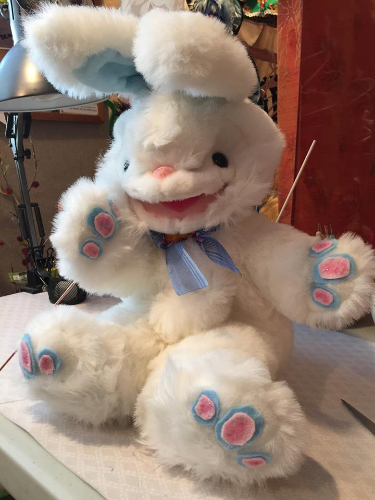 March 10th
Bowl Heads (design by John Kennedy)
Ages 5+ $12 per puppet
What could be better than a puppet with two heads? Come and create a switchable character from three paper bowls, fleece and your imagination!
All materials provided.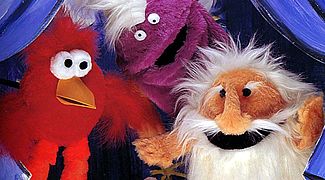 April 14th
Toy Theater
Ages 5+ $15.00 per theater w/characters
Design your own mini-theater, story and characters out of cardboard, fabric and paper. Tell your story for a very appreciative audience!
All materials provided.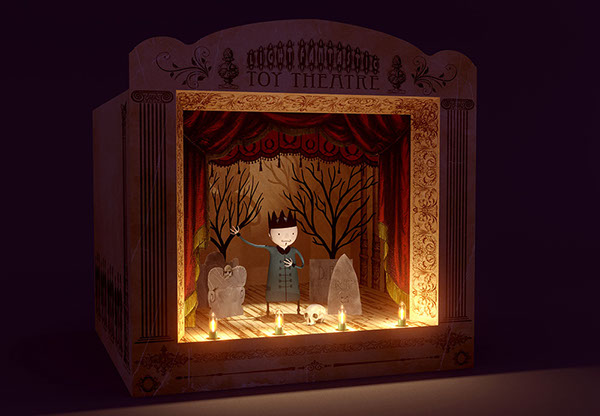 May 12th
Finger Puppets
Ages 5+ $18 for two puppets and a mini-stage
Bring a story to life with two characters and the world they live in!
All materials provided.