What's better than watching puppets?
Making your own!!
What do you get when you add materials and your own creativity together?
A great Puppet!
Join us for fun workshops to make and take a puppet of your own design. All ages welcome, no experience necessary. All materials provided.
All workshops are held at The Art Factory, 193 West 2100 South SLC, UT
All workshops are the second Saturday of the month, 10:00 am - 12:00 pm
Ages 5+ (or younger with adult supervision)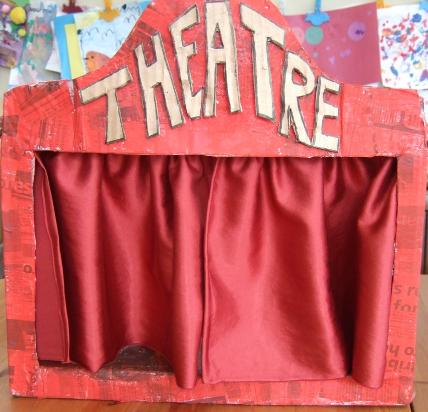 Design your own little theatre, complete with working curtains, backdrop, props and characters! Tell your favorite story or make up a brand new one. This theatre can be used again and again for hours of creative fun.
A great workshop for adults as well. You can use it for family story-time, church, or even meetings at work.
Please join us and explore your creativity!
$12 online or at the door.
Workshops Fall 2018 - Spring 2019
December 8, 2018 Holiday Finger Puppets plus stage
January 12, 2019 Spoon and rod puppets
February 9th, 2019 Sock puppets
March 9th, 2019 "Wanna-be's" (stuffed toys turned into puppets)
April 13th, 2019 Sock puppets
May 11th, 2019 Finger Puppets plus stage