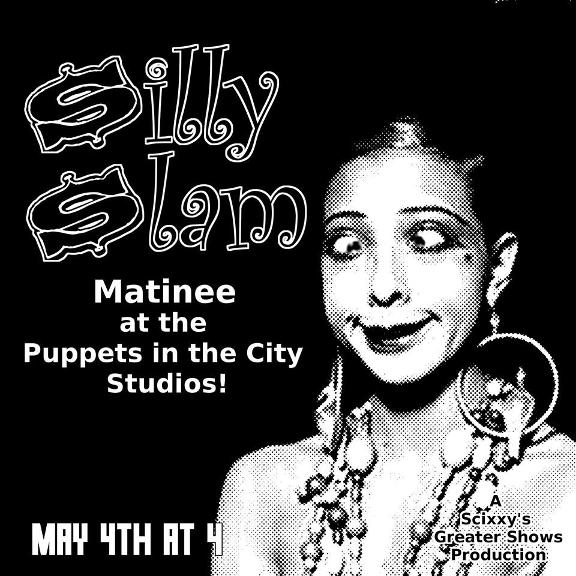 Silly Slam Variety Show at the Puppets
in the City Studio!
Puppets, magicians, clowns and more!
193 West 2100 South

$7 for adults and $3 for children* under 12!

Tickets can be purchased below or at the door.

Glit-licker bio-degradable glitter goods for sale!

There will be a raffle of great prizes to benefit St Josephine's Home for the Unloved Arts.
*we welcome all ages, but parental discretion is advised.

For tickets go to: https: //www.eventbrite.com/e/silly-slam-tickets-59608344162